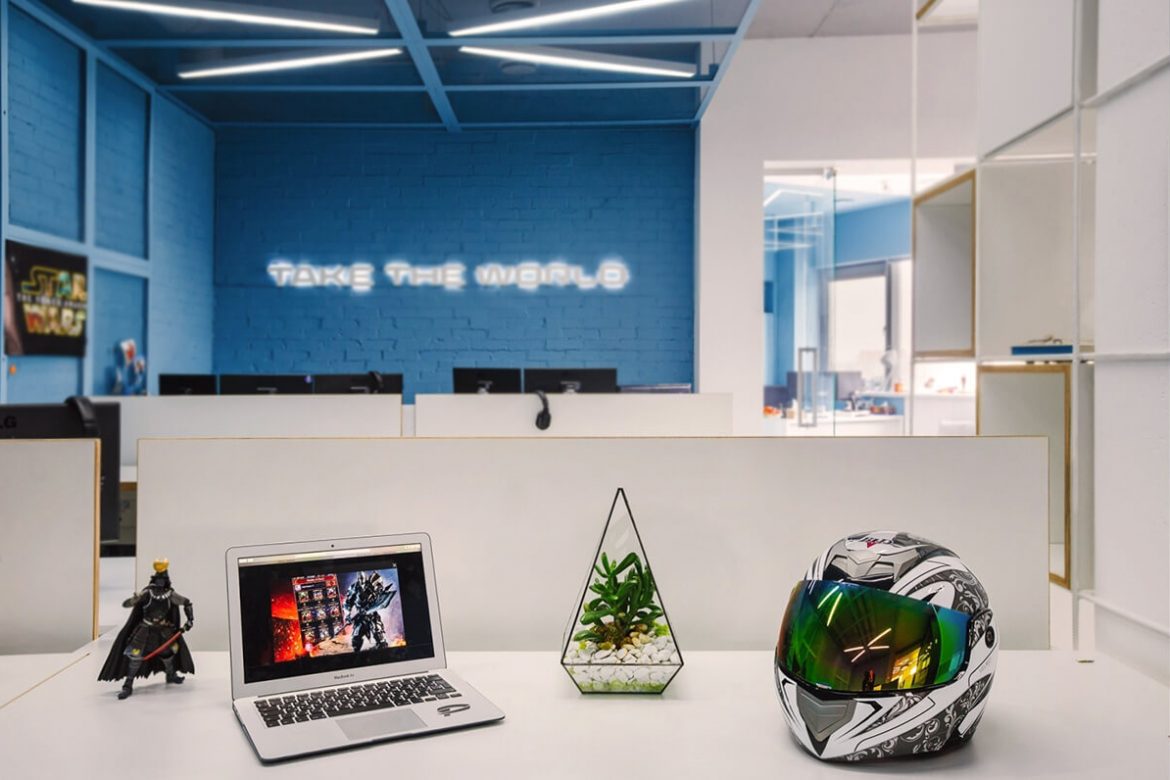 Every business and every organization needs to have a website to build a strong online presence. A GOOD ONE. A professionally designed, sales-enhancing, brand differentiating website.
Websites are the first thing your potential customers look at before starting purchasing a product or a service. With a working website they can easily get information about your business. This is the very first impression you make on a customer and is more likely to determine whether or not the customer continues to interact. Of course, you will want them to see a beautiful, functional website that makes them feel like they are making the right choice when choosing you.
You can collect information from your users through your website, effectively reach your customer base, and be able to communicate quickly and efficiently with current and potential customers.
​​While it may not look like it will directly contribute to the growth of your business, it is an investment that will consistently pay off year after year.
So, you understand your website is the centerpiece of your marketing. Where do you start?
You can hire a freelance web developer. Can you completely entrust the project to him? Freelancers often want to complete a project as soon as possible. And it can also happen that a freelancer may not finish it for personal reasons.
You may also need to hire several freelancers because one specialist may not have all the necessary skills such as web design, SEO, web development and digital marketing. And managing a whole group of contractors will only make your life harder.
So what should you do?
Here are 5 benefits of hiring a professional web development agency:
1. A whole team of experienced designers, developers and marketers
If you want to create a website that will take your business to the next level, it is not enough to hire one contractor. As we said, a freelancer may not have all the necessary skills at the same time and specialize mainly in one area. Hiring a web development agency, you get a whole team of experienced professionals.
It is also important that your project will be completed on time. If one of the employees gets sick or can't work for some reason, managers can easily delegate the task to someone else so that the deadlines are met.
The web development agency will create for you an exceptionally high-quality website that is user-friendly for your clients and will work in any search engine.
2. Easy communication
Your communication with the agency will be easy and pleasant because you deal with experienced project managers. Issues like a missed deadline won't be a problem with them working on your website. You will often get more than what you expected.
As there are enthusiastic professionals for communicating with clients, you'll get quick responses and frequent updates about the project progress as the managers will always be in contact with you. You can ask for changes as soon as your project is completed and they will manage them according to your requirements.
3. Maintenance and support
Your website will never be finished. You will always need to change something – update articles, implement promotions, improve the functionality of the site. A freelance developer may not offer you post-project support services because they usually don't want to waste time after the project is completed and take on new clients.
With competent technical support from a web agency, you will get performance optimization, bugs fixing, ensuring the smooth operation of the site.
Website maintenance ensures that your website remains healthy and operates at optimum levels. ​​Agency staff will establish effective communication with you from the very beginning and will not leave you if you run into problems in the future.
4. SEO and digital marketing
If you want your website to rank high in search engines, you need to make it SEO-friendly. SEO optimization is very important. It makes your website more visible, and that means more traffic and more opportunities to convert potential clients into real customers.
It is also a helpful tool for brand awareness and positioning yourself as an authoritative and trustworthy company.
A web development company will help you get ranked high in search engines (such as Google), improve your rankings, assist you with creating content, and much more.
A good web development agency can also provide you with digital marketing services. It will help you to build lasting customer relationships. You will learn more about the needs of your customers so that you can meet them profitably.
Digital marketing doesn't require small businesses to use expensive marketing tools to get noticed, increase sales, and grow. A competent digital marketing professional can tell which marketing strategy will work and which won't. Digital marketing is significantly more affordable than traditional marketing and gives measurable results.
5. Business strategy advice
Beyond creating a useful website you need to have strong business strategies that will work for the long term. When you work with a web development agency, you're not just getting web development, web design, SEO and digital marketing services, you will also get business advice that boosts your sales and can dramatically change your business to a super successful company.
Summing up, only with a professional web development agency can you be sure of reliable and long-term cooperation. No freelancer will give you such confidence, as he himself may not be confident in his long-term plans. For many, freelancing is a temporary business. If they get a better opportunity, they may leave it.
In contrast, a web development company has long-term goals. So isn't that a great advantage?
If you're looking for a company that provides affordable web development services, Krotov Studio is here for you. We are a web design & web development company that specializes in custom web design, SEO optimization, digital marketing and eCommerce. We will be happy to create a successful professional website for your business and become your guide in promoting on the Internet.