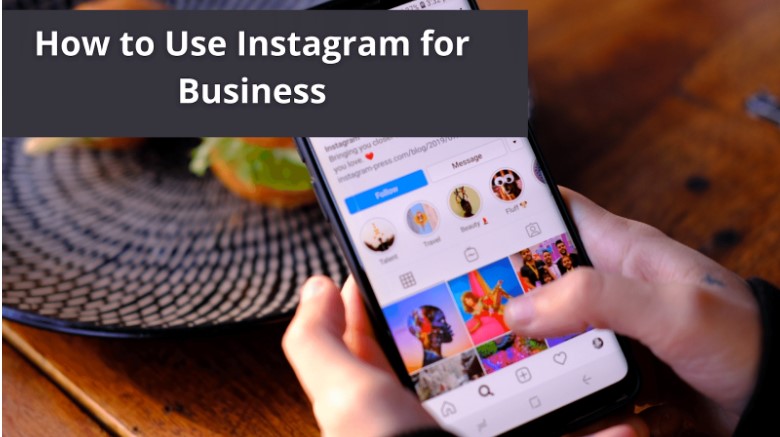 If you're a business owner, you know it's essential to use all the tools to reach new customers and grow your brand. Instagram is one of those tools.
The most successful business owners know how to create content that helps their audience see themselves in the brand. Instagram is one of the top social media platforms for this purpose.
But there is so much information about Instagram and marketing that it can be overwhelming. And even if you find a reputable source, you can still buy something you shouldn't. That's why we've gone ahead and done the hard work for you.
Steps To Use Instagram For Business
There are almost 1.440 billion Instagram users worldwide, with 200 million business accounts. But how do these people convert their Instagram to a business platform? Let's see.
1. Set Up An Instagram Business Profile
The first step is to set up an Instagram business profile. This will allow you to add contact information, website links, and category tags to your profile. Also, include a call-to-action in your bio so that people know what you want them to do (e.g., shop your new collection, sign up for your newsletter, etc.).
The best way to do this is to link your Instagram profile to your Facebook business page. This will allow you to access all of the features of a business page, including insights and Promotions.
2. Find Your Target audience 
The second step is to find your target audience. There are a few ways to do this:
Use Instagram Insights to see who is already engaging with your content.
Make use of hashtags to reach new people who are interested in your niche.
Use geotagging to reach people in a specific location.
You must understand your target audience before creating content. This will help you create content that resonates with them and grows your following. You can also use this information to create targeted ads on Instagram.
3. Optimize Your Instagram Profile 
You might be thinking, what does optimize actually mean?
Optimizing your profile means making sure that your profile is set up in a way that is most likely to convert visitors into followers. This includes:
Having a catchy bio
Using relevant keywords
Posting high-quality photos
Using relevant hashtags
Although many factors go into optimizing your profile, these are some of the most important. Experiment with different tactics to see what works best for you.
4. Create High-Quality Content 
This one is pretty self-explanatory. Regarding Instagram, quality trumps quantity. So it's better to post one high-quality photo than ten low-quality photos.
Your photos should be well-lit, focused, and relevant to your brand. They should also be visually exciting and tell a story.
In addition to photos, you can also post videos, carousels, and Stories. Be sure to mix up your content so your feed is never boring.
5. Use Instagram Stories 
Instagram Stories are a great way to connect with your audience more personally. They're also great for showing behind-the-scenes content, announcing sales or new products, and running contests.
Stories are only available for 24 hours, so they have a sense of urgency that encourages people to watch them.
To use Stories effectively, you should:
Post regularly
Try a variety of content types
Use stickers and filters
Use calls to action
6. Run Instagram Contests 
Seemingly everyone loves a good giveaway. And what better way to promote your products or services than by giving them away for free?
Running an Instagram contest is a great way to increase engagement and grow your following. And it doesn't have to be complicated.
To run a successful Instagram contest, you should:
Choose a prize that is relevant to your brand
Make sure the contest rules are clear
Use an engaging image or video
Promote the contest across your other channels
7. Utilize Instagram Ads 
Advertisement has become necessary to promote content on Instagram as the organic reach of posts has decreased.
If you're looking to reach a wider audience, Instagram ads are an excellent option. Ads allow you to target a specific audience with laser precision. Business is all about who you know, and with Instagram ads, you can make sure you're reaching the right people.
Even if you have a small budget, you can use Instagram ads to grow your business. Just be sure to test different ad types and targeting options to find what works best for you.
8. Analyze Your Results 
No matter what strategies you use to grow your business on Instagram, it's crucial that you analyze your results. This will help you understand what's working and what's not.
There are a few different metrics you can track, including:
Engagement rate
Reach
Impressions
Website clicks
Sales
Be sure to track your progress over time so that you can see the impact of your efforts.
Growing your business on Instagram takes time, effort, and consistency. But it's well worth it. You can get help from Krotov Studio. We will help you optimize your profile and digital marketing and provide you with the best tips to grow your business on Instagram.
By following the tips in this guide, you can set your business up for success on Instagram. So what are you waiting for? Get started today!