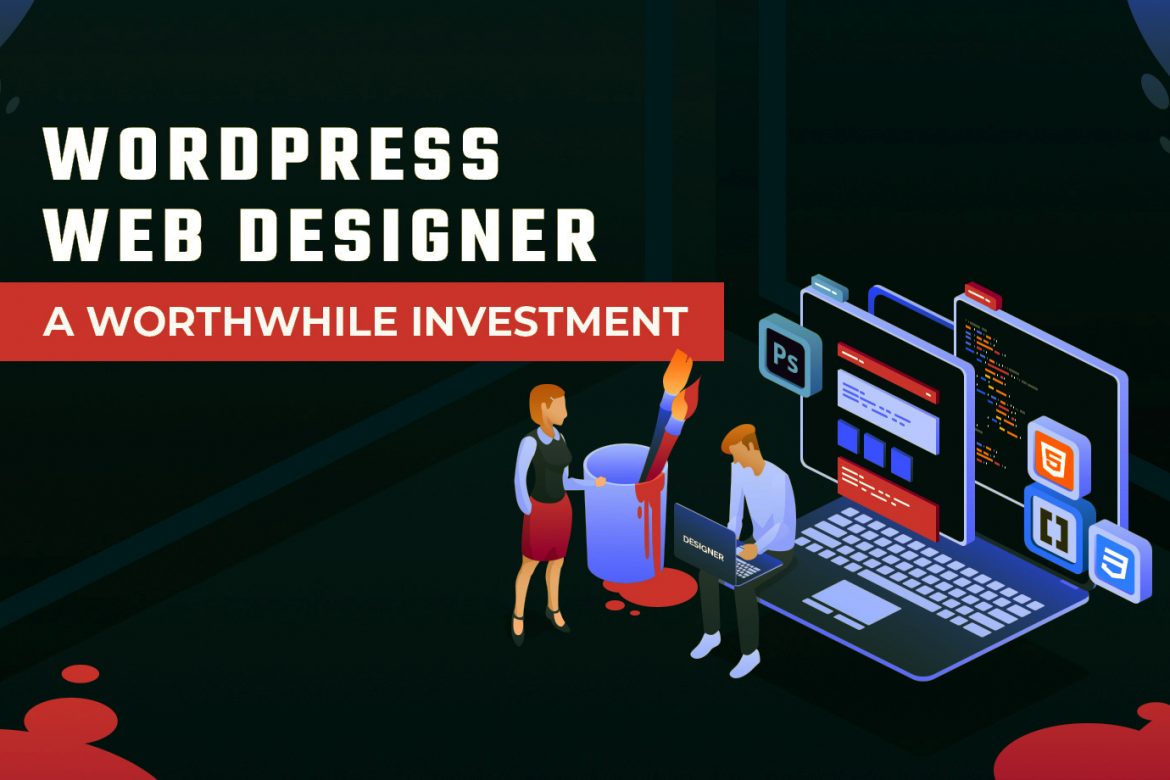 WordPress is a preferred choice for websites globally
From complex sites of large corporations such as NBC, and the New York Post to small personal blogs, WordPress accelerates approximately one-third of the globe's websites. The content manager systems users can download or install one of the site builder websites, i.e., WordPress for free. Additionally, there are numerous unique characteristics of this application that make it the most utilized content manager system in the current world. So if you are thinking about website development or consult an agency to design an exclusive web design, ensure using WordPress for further ease of maintenance.
To help our readers understand the unique factors that contribute to a better website design and maintenance, we have gathered 6 benefits of using WordPress.
Why should you pick WordPress for your website – The benefits
1. User-friendly interface
Without the assistance of technical expertise, a WordPress site can be installed and initiate functioning in a matter of minutes for the purpose of web design. A domain name and web hosting account are all a user needs to use the site. WordPress can be installed directly from WordPress.org, which leads you to an easily manageable and intuitive Admin dashboard. The dashboard consists of all the necessary features for customizing the layout and site's heading, along with the creation of posts and pages.
2. Ease to update, revise, and publish
Without knowing its code, the users can easily publish their content which is considered the biggest benefit of website development on WordPress. Creating a slideshow or text document is much more technical than adding images or publishing a blog. However, with accurate plugins, the users can podcast audio and share videos easily. If the user needs to make any updates or edits to the posts, directly visiting and updating the post will do the work within a few minutes.
3. Preferred by search engines
The search engine's task of indexing and reading a site's context becomes much simpler if the website is created through WordPress. The reason suggests that the code behind WordPress, when used for website development, is quite simple and clean. Further, each post, image, and page can have its description, meta tag keywords, and title allowing precise search engine optimization. For further enhancement of SEO efforts in the web design, the user can utilize tags.
4. Rank higher in search results
The web design created with the help of WordPress tends to have a higher ranking among the search results due to the constant update on their keywords. Further, WordPress includes various plugins and tools for updating the content for SEO.
5. Mobile responsive themes
The efficient mobile responsiveness of a website also plays a major role in Google rankings. Therefore, to ease the burden, WordPress provides a collection of responsive theme designs during the website development process. Further, the users can increase the responsiveness of their site by using various adjustments and plugins available to theme files.
6. Easy addition of creators to the websites
WordPress provides an option to the website owner to add other blog contributors and provide them specific access for further ease. Moreover, most writers and designers are familiar with WordPress functions, so you don't have to worry about spending resources on training people about the basic steps of your CMS.
If you are searching for a professional web design agency to develop and maintain your website, then ensure suggesting the creation of a website powered by WordPress. The user-friendly site provides numerous advantages to its users in terms of content management and website development.